CULTIVATE: BEFORE TIME PRESS KIT
LAST UPDATED BY JEN ON 14th OCTOBER 2019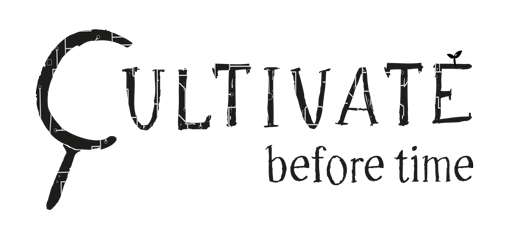 Welcome to the Cultivate: Before Time Press page. We've gathered together all the info you may need for article writing and/or general Cultivate knowledge. If you'd like further information or different formats, feel free to get in touch.
FACT SHEET
Developer - Fox Tor Games, based in Plymouth, Devon, England.
Company Website - FoxTorGames.com
Game Website - CultivateBeforeTime.com
Press Contact - gwen@foxtorgames.com
Social Media - Twitter, Instagram
If you'd like to hear about our game development and announcements, feel free to join our mailing list here.
EARLY STAGE PROTOTYPE VIDEO
CULTIVATE: BEFORE TIME
Expected Release Date - Q3 2020
Platforms - Windows, OSX, Linux
DESCRIPTION
The quaint meets the prehistoric when your village is propelled into the past!
Cultivate: Before time is a relaxing single player farming-meets-mystery branching narrative game.
When a time travel glitch throws your quaint English village back to prehistoric times, it's time to start exploring! Farm and forage and solve mysteries along the way. As you explore the village, cove, prehistoric forest, caves and even under the sea, make friends and piece together the puzzles of the past.
Cultivate: Before Time is a game about community, identity, work/life balance and the nature of time. Mysteries revolve around English quaintness, sci-fi inventions and - of course - dinosaurs!
You play as Claire Potts, visiting your Inventor sister (Professor Eugenia Potts) at her farm and "Thyme Cottage". You might feel like wandering around, taking in the country-side sights. You might want to plant some vegetables. With the help of your sister's ingenious inventions, you'll grow things in a matter of days.
Your visit takes an unexpected turn when the farm and village gets uprooted and thrown into prehistoric times - but don't let that be a cause for concern. It's a mysterious occurrence, and the first of many mysteries you'll get to explore on your relaxing village adventure.
Now you're in the 'land before time', finally, you can take the time to relax!
Cultivate: Before Time is a 2D drawn-art style game…
FEATURES
Beautiful 2D art
The world of 'Cultivate' is depicted in a 2D drawn-style by Emily Zhao. The aesthetic is intended to create a calm atmosphere.
Female Protagonist
Claire Potts is on a mission - and that mission is to relax!
Explore and discover!
The quaint English village, rugged moorlands, prehistoric terrain and more.
Get digging!
Grow produce in all terrains with different outcomes.
Science, but not as we know it!
Use cobbled together inventions to farm, explore and solve mysteries.
Get to know the villagers.
Forge meaningful friendships with the delightfully diverse community of Thyme-on-Weir.
DINOSAURS!
CREDITS
Jenny Hide - Coder
Gwen Davies - Writer
Emily Zhao - Art
Lea Schum - Animation